Collectables, Bronzes, Swords, Guitars & More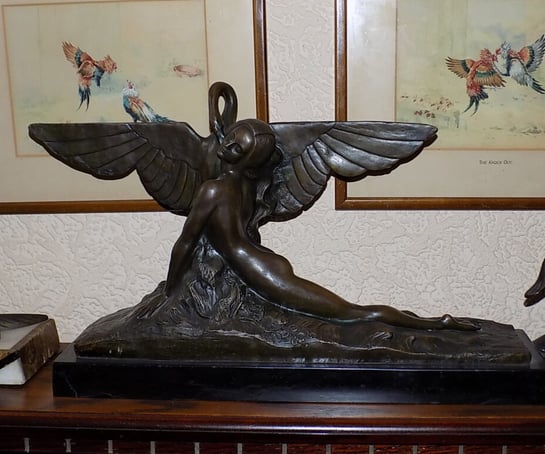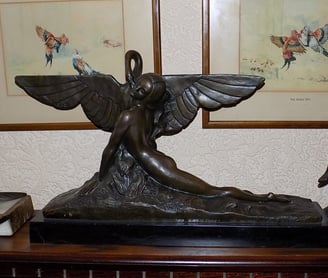 Beautiful Art Deco Bronze.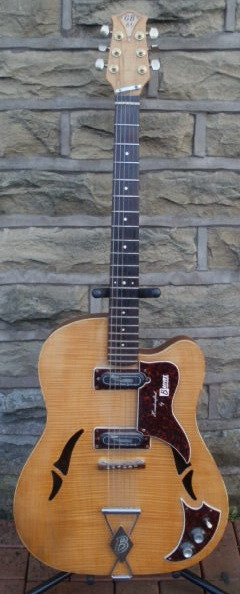 A Burns GB 65.
Mahogany and maple construction with maple bolt-on neck, rosewood fingerboard and twin pick-ups, Burns chromed trapeze tailpiece, adjustable bridge, two Burns Res-O-Matic pick-ups, three-way selector of tone and volume.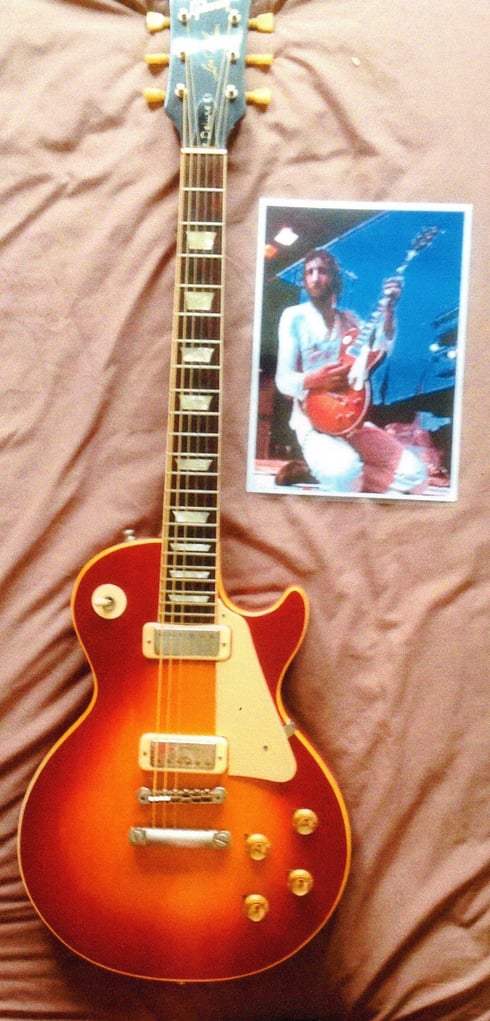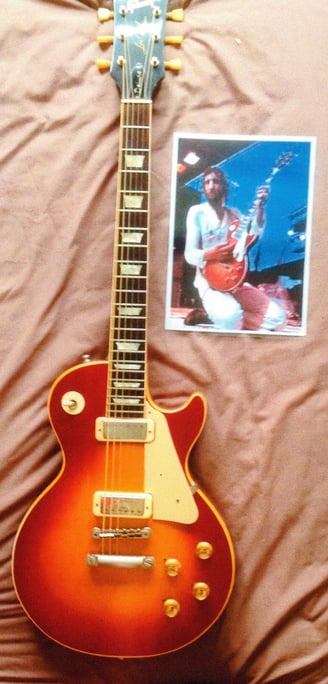 Pete Townshend, Les Paul
The Missing Cherry Sunburst Les Paul?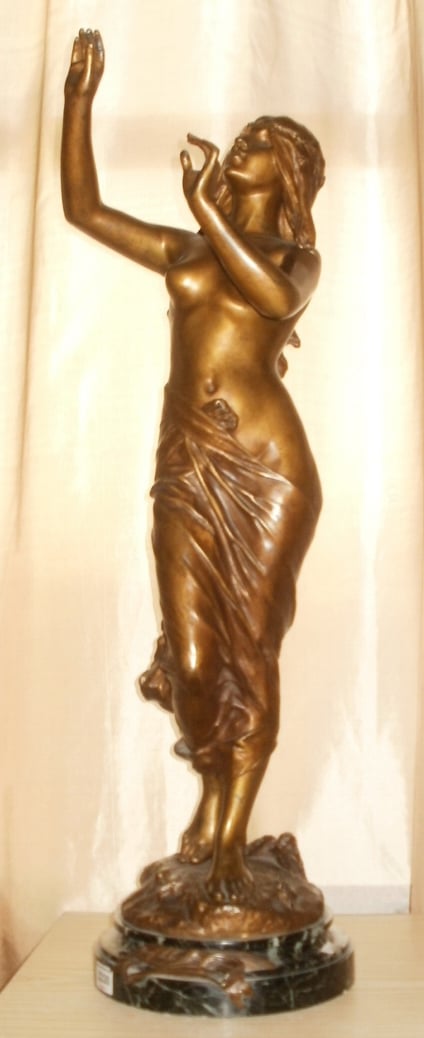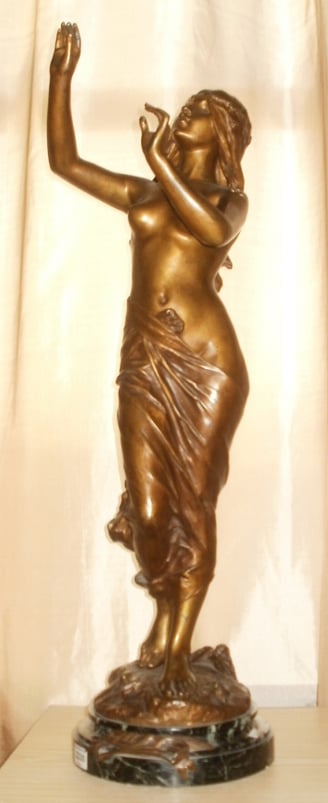 Edouard Drouot, 1859-1945
`La Muse des Bois`
By French Sculptor Edouard Drouot, 1859-1945
A large gold patinated bronze figure signed in the bronze and mounted on a circular marble plinth base, 29ins high
Édouard Drouot studied in Paris under Émile Thomas and Matherin Moreau and worked as a genre painter and sculptor. He had a vast repertory and an excellent sense of movement and expression making him an outstanding sculptor at the turn of the millennium. His Art Nouveau sculptures portrayed sporting and hunting scenes, exotic Eastern subjects, mythological figures, nymphs and whimsical allegories.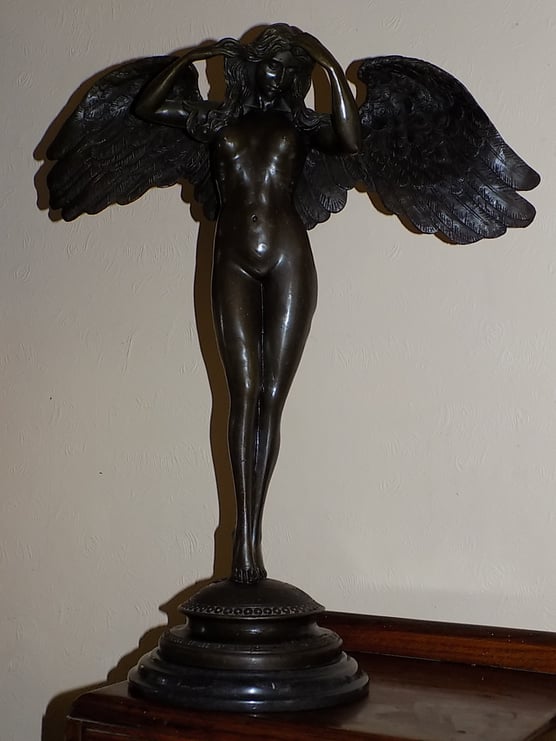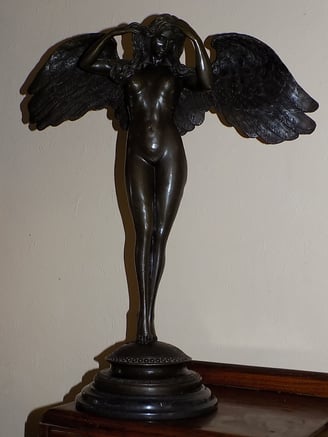 Adolf Alexander Weinman. 1870 1952
Adolf Alexander Weinman was an American sculptor of German origin; he was born on 11 Born December 1870 in Karlsruhe, Germany, but spent most of his life in the United States of America, where he died in 1953. At the age of ten years, his family emigrated with him to the USA. At the age of 15, he attended evening classes at Cooper Union for the Advancement of Science and Art. Later he studied with Auguste Saint-Gaudens and Philip Martiny statuary at the Art Students League. In later years he worked as an assistant to Olin Warner, Charles Niehaus and Daniel Chester French. A first studio the artist could open in 1904. Today he is mainly known as medalist. For the 31 years embossed half dollar, he designed the motif "Walking Liberty". Weinman`s Walking Liberty was also used for the Silver Eagle. Besides, he designed the artwork for the U.S. dime and various medals for the military.
'Descending Night' 24 x 20 inches.